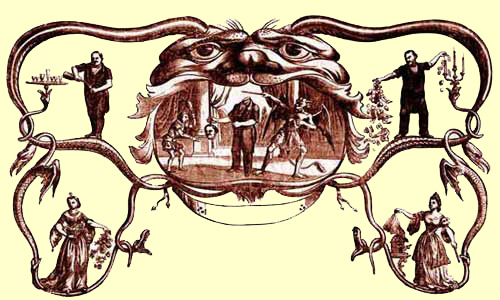 FIRST EUROPEAN CONFERENCE
"MAGIC, HISTORY & COLLECTIONS"

Paris, June 10, 11 & 12, 2005
organized by the
Club des Magiciens Collectionneurs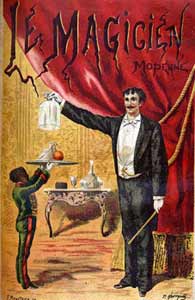 History
This congress is organized by the "Club des Magiciens Collectionneurs" animated since 1976 per
Jacques and François Voignier. It is, today, the only club of magicians collectors in the world to join together
each month forty members. The club published about thirty publications on historical subjects and collections.
It also organized many demonstrations : Meetings with topics, visits private, exposures, auction sales, etc...
The origin of this club goes up at June 1, 1937 when the "Club des Magiciens Bibliophiles" with
40 founder members is created. At the beginning, this club with for goal to bring together the magicians
who collect or are interested in the works treating of conjuring. The 1st president will be
Theodore Ruegg, author, in particular, of the one of the first bibliographies devoted to conjuring.
The first congress of the "Club des Magiciens Bibliophiles" will take place on November 19, 1938.
In 1945, the "Club des Magiciens Bibliophiles" will take again its activities under the presidency of Sanas and
will become a subsidiary company of the very new AFAP. After one period of interruption, it will be Maurice Triffaux
who, at the end of the Sixties, will take again the direction of the meetings of the collectors until 1976.
From this date will be Jacques and François Voignier who will animate from now on the monthly meetings
of the club for evenings with topics or with a guest. These meetings accomodate all the magicians,
members or non-members AFAP, since they are interested in the history and the magic partrimoine.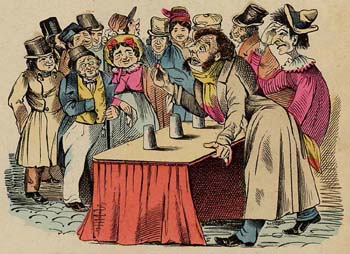 A complete history of the Club of the Magicians Collectors as well as a list of the entirety of the publications which it
published will be added on this page soon. You will also have the possibility of ordering these documents directly on line.