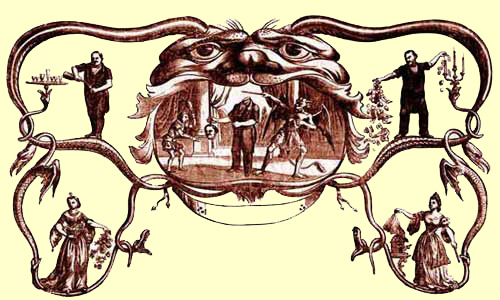 FIRST EUROPEAN CONFERENCE
"MAGIC, HISTORY & COLLECTIONS"

Paris, June 10, 11 & 12, 2005
Program
Paris - June, 10 & 11,
2005
7 Lectures
by the best European specialists of magic history and common heritage.
They will be translated into English and French.
An evening at The Georges Proust's Museum of magic
In the historical district of Marais, in the centre of Paris,
under the ancient vaults of the most unusual museum in the world,
Georges Proust invites you to discover a series of magical
antiques, interactive illusions and magical devices.
The members of the Club des Magiciens Collectionneurs will show you
the finest items of their collections, some of which will be demonstrated.
A cocktail party will open the proceedings.
Magical antique fair
A whole morning devoted to buying, selling or exchanging books, documents or magical items.
Tables in the dealer rooms are available. Contact the conference organizers (rates
here
).
A consignment table will be also available to attendees.
Exhibit room
to view some pieces of the past.
Private auction
reserved for participants belonging to a magical society.
Evening dinner and show on the barge Metamorphosis
in the heart of Paris with a splendid view of Notre-Dame.
After appetizers on the banks of the Seine, the evening will continue
on the barge with dinner and end with the new stage magic show by Jan Madd.
Guided tour of the Museum of Arts and Trades
The CNAM museum assembles, among other exhibits, Jacques Vaucanson's collection,
automatons, anamorphosis, magic lanterns, musical boxes, mechanical toys.
You can admire Vaucanson's mandoline player and the Tympanon player
devised by Kintzing, both of them restored by Robert-Houdin in 1865.
and some surprises ...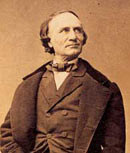 Blois - June, 12th, 2005
Robert-Houdin day excursion to Blois
An optional day-trip to Blois from Paris is scheduled on June 12th for participants who so desire.
The bicentenary of Robert-Houdin's birth provides a unique opportunity to visit
the residences of the father of modern magic. The rate of 85 € per person includes:
Journey from Paris to Blois and return by coach/bus
Visit to Robert-Houdin's tomb and detour via the Prieuré,
the Robert-Houdin's house.
Visit of the museum of magic in Blois
Robert-Houdin hall, new show, G. Majax 's hallucinoscope )
Gourmet lunch.
The Conference program may be subject to change without advance notice