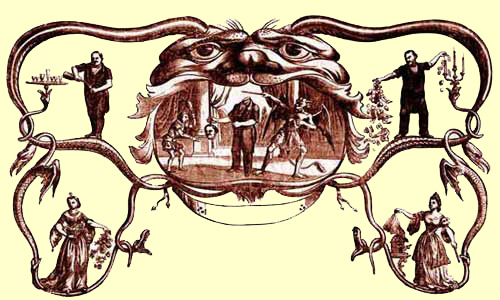 FIRST EUROPEAN CONFERENCE
"MAGIC, HISTORY & COLLECTIONS"

Paris, June 10, 11 & 12, 2005
organized by the
Club des Magiciens Collectionneurs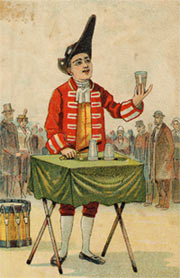 Rates :
Due to the limited number of entries, it is recommended you register without delay.
Please take notice that seats for Saturday's evening show will be allocated according to applications received.

Conference in Paris : 2 days (June 10 and 11, 2005)
Full Program (except Blois)
The price includes :

7 lectures "Magic, history and collections"
An evening at the Georges Proust's Museum of magic
Guided tour of the Museum of Arts and Trades
Evening dinner and show on the barge Metamorphosis
Magical antique fair
Private auction
Congressman : 175 €
Spouse : 85 €
Day trip to Blois - June 12th, 2005
The price includes :

Journey from Paris to Blois and return by coach/bus
Visit to Robert-Houdin's tomb and detour via the Prieuré, the Robert-Houdin's house.
Visit of the museum of magic in Blois : Robert-Houdin hall, new magic show, G. Majax 's hallucinoscope
Gourmet lunch.

85 € per person







Other prices :

Magical antique fair :
Access free for the congressmen
Table for collector salesman:
20 € for 1 table (1m20)


If you want to sell but don't take a table, a consignment table will be available to attendees.
We will display and sell your items in return for 10% of the posted price.
Advertising in the conference program :

150 € /half page
(21X14,5) et
300 € /page
(21X29,7)
(contact us for information)
[
HOME
] - [
PROGRAM
] - [
REGISTRATION
] - [
RATES
] - [
LODGING
] - [
INFORMATION
] - [
HISTORY
] - [
CONTACT
]